Podcast: Play in new window | Download (Duration: 18:15 — 12.5MB) | Embed
In continuing this months theme of "What is True Love" Keith got the opportunity to interview Tricia Herzig-McKinnon the Managing director for Toland-Herzig funeral home. You maybe asking "what does a funeral home manager have anything to do with true love?" Early this month we posted a article providing our answer to the question "What's True Love Mean to You?" – and that is Selflessness. And one of the most selfless acts one person can do for another whom they love is to buy some life insurance.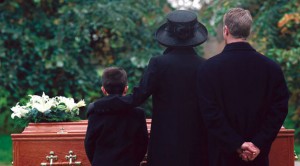 As a fourth generation member of her families business, Tricia has had the opportunity to experience the affects on families lives where True Love has and has not been demonstrated through life insurance. In today's podcast Tricia shares 2 real life examples of how families lives have been affected by the passing away of a family member who did and did not have life insurance.
We would love to hear your comments and stories of "True Love". Have you lost a family member and how was your family affected by that lose? Did that family member have life insurance? Please share your comments and stories in the comment area right below these show notes.
If you would like to reach out to Tricia Herzig-McKinnon you can contact her in the following ways –
Comments
comments