At the time of this writing we are in the month of love – where couples and those wishing to be a couple celebrate Valentines day – the day of love!
Valentines Day
This day originally started as St Valentines Day named after a Christian saint named Valentinus.   The history states that St Valentinus was imprisoned for performing weddings for soldiers who were forbidden to marry and ministering to Christians who were persecuted under the Roman Empire.  The story goes that while imprisoned Valentinus healed the daughter of his jailer, Asterius.  The story goes on to say that just prior to his execution Valentinus sent a letter to the daughter and signed it "Your Valentine" as his farewell.  And that is why today thousands of Valentine cards are exchanged to share and show love on this special day. Because of his belief in love, Valentinus became a martyr.  And that leads to the topic of today's post – "What does true love mean to you?"
True Love
The Urban Dictionary defines true love in the following way –
Love. Love is the greatest gift God ever gave man. Love is not wanting to go anywhere without her. Love is not caring what other people think about the two of you. Love is when you feel depressed and sickly when you're not with her. You feel like your life has no meaning or purpose without her. And that if she wasn't holding your hand you would float away to heaven from where she came. Love is caring for her physically and emotionally. It's telling her everyday, anytime, anywhere, anyhow, for no just reason that you love her. Love is telling her u want to spend the rest of your life with her. Love is wanting to marry her even tho ya'll haven't been dating that long. That you would do anything and everything for her. It's the feeling that you would give up everything just to see her smile or look into her beautiful eyes or hear her soft, soothing voice. Love is pure happiness. Love is the feeling you get when all you have to do is think of her and it brings a smile to your face and a yourning to your heart. Love is not being able to think about nething but her. Love is having the sweetest dreams about her and waking up with a on ur face. Love is an overwelming feeling of pure bliss when the 2 of u kiss. Love is wanting to hold her in ur arms till the end of time. Love is wishing ur time with her never ends, that your lips would be locked together forever, that she'd be in ur arms till the end of time, that u could cuddle with her for all of eternity. Love is being helplessy and deeply in love with her and knowing your love for her and your feelings for her will never change/end. Love is the world, the world is love, and she is the world to me…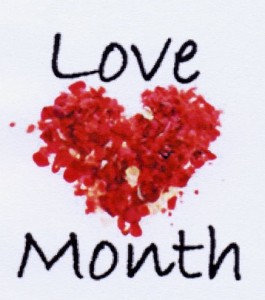 I find his to be a long definition, but defining true love is not easy.  Though I agree with how Urbran Dictionary has defined true love as a insurance agent I would like to propose a new definition.
True Love = Life Insurance
If you reduce the Urban Dictionary definition down to it's simplest I would paraphrase it to one word – selflessness.  And the most selfless act of love is getting a life insurance policy.  For life insurance is not for the person who the policy is written, but for those who you love.  And with a stroke of a pen on a application a person can demonstrate their true love for those they care most about.
What does True Love mean to you?
During this month of love we would love to hear what True Love means you??  Do you agree with the Urban Dictionary's definition?  How would you describe True Love?  Please leave your comments and thoughts in the box below.
Comments
comments